What is Bookkeeping and WHY should I hire a Bookkeeper?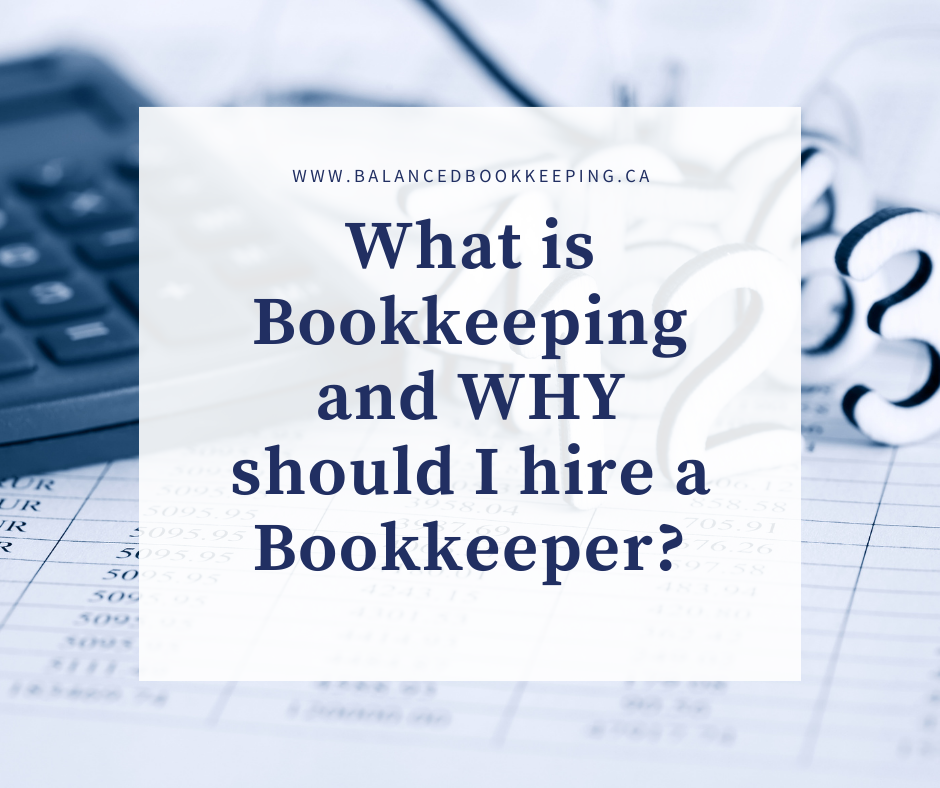 What is Bookkeeping and WHY should I hire a Bookkeeper?
Bookkeeping may noy be something one thinks about when venturing into the business of one's dreams, but it is cne of the necessary evils of running a small business.   Most entrepreneurs  open their own business because they have a passion and excitement for what they are doing, but the back end of running a successful business is bookkeeping.  So, what exactly is bookkeeping?  In a nutshell, bookkeeping is the recording of the financial transactions of your business.  This includes sales, purchases, loans, payroll etc.
Why Is Bookkeeping Important?
Bookkeeping is important because it keeps a clear picture of how your business is performing and provides you with tools to make decisions about your business allowing you to see your company's strengths and improve on the weaknesses.  Good bookkeeping also prepares you to be ready for your business' year end at tax time.  
What are the Benefits of Hiring a Bookkeeper
So why hire a bookkeeper?  Sure, you can do the bookkeeping for your business yourself, but here are 5 reasons why outsourcing to a bookkeeper may benefit you:
Stay focused on the main services of your business

– you went into business because you have a passion for something, and it is that something you should devote your time and energy to .

Keep a strong work/life balance

– Hence the name, Balanced Bookkeeping, it is important to maintain a healthy work and life balance to stay positive and energetic so you can create a life of a happy work and happy family.  

Keep CRA happy

– The last thing you need is to have Canada Revenue Agency calling you.  A bookkeeper will make sure all your government remittances are filed on time and accurately.  

Cash flow (the ins and outs)

– By keeping track of who owes you money and who you owe money to it keeps the cash flowing.  A bookkeeper can keep you updated on your account payables and account receivables.

Saving you money in the long run

– You may think that doing the bookkeeping yourself will save you money, but a bookkeeper can help you save money.  By leaving the bookkeeping to an expert you will have less mistakes, up to date knowledge on CRA compliance rules and regulations, government remittances filed on time and thus no late fees.  Also, your time is money too and you can be using that time to focus on making your business a success.